Important Information/School Closure/Events
Week Beginning 14th June 2021 –
Michelle Fowler 16th June 2021 – a.m.
Michelle Fowler will be in school to take photographs of the children. If you would like your child's photograph taken please contact Carol in the office as soon as possible with the correct details e.g.
individual
family grouping
Class photograph
Children having their photograph taken can come to school in their uniform on this day. They will need to bring their PE kit into school for the afternoon e.g. Tennis with Mrs Armstrong.
Warmer Weather
Spring and Summer are on their way. Please ensure that your child has a sun hat in school. If the weather is to be hot then please ensure that your child also has sun tan cream on before coming to school. Please make sure that your child has their water bottle in school at all times as we are still not using the water fountain. [bottles must be named along with hats!]
Lateral Flow Testing Devices
We have some packs of lateral flow tests in school. If you are a parent/ carer/family member of children in school and require any please contact Mrs Cummings
Map for fully opening schools – The third step from 17th May… so with care, we can hug, we can meet indoors with a grouping of 6 and we can eat in a cafe, or restaurant…. WONDERFUL! But with every positive comes a negative… The Indian Variant! Hopefully this variant does not impact on Stage 4 of the Prime Ministers road map and the end of restrictions.
Social contact
As part of step 3 the government will look to continue easing limits on seeing friends and family wherever possible, allowing people to decide on the appropriate level of risk for their circumstances.
This means that most legal restrictions on meeting others outdoors will be lifted – although gatherings of over 30 people will remain illegal. Indoors, the Rule of 6 or 2 households will apply – we will keep under review whether it is safe to increase this.
As soon as possible and by no later than Step 3, we will also update the advice on social distancing between friends and family, including hugging. But until this point, people should continue to keep their distance from anyone not in their household or support bubble.
Business and activities
Most businesses in all but the highest risk sectors will be able to reopen. In all sectors, COVID-Secure guidance will remain in place and businesses may not cater for groups bigger than the legal limits. Indoor hospitality will reopen – and as in Step 2, venues will not have to serve a substantial meal with alcoholic drinks; nor will there be a curfew. Customers will, however, have to order, eat and drink while seated.
Other indoor locations to open up in Step 3 include indoor entertainment venues such as cinemas and children's play areas; the rest of the accommodation sector, including hotels, hostels and B&Bs; and indoor adult group sports and exercise classes. The government will also allow some larger performances and sporting events in indoor venues with a capacity of 1,000 people or half-full (whichever is a lower number), and in outdoor venues with a capacity of 4,000 people or half-full (whichever is a lower number). In the largest outdoor seated venues, where crowds can be spread out, up to 10,000 people will be able to attend (or a quarter-full, whichever is lower).
Events
Up to 30 people will be able to attend weddings, receptions and wakes, as well as funerals. This limit will also apply to other types of significant life events including bar mitzvahs and christenings.
Review of social distancing
Finally, before Step 4 begins, the government will complete a review of social distancing and other long-term measures that have been put in place to cut transmission. This will inform decisions on the timing and circumstances under which the rules on 1 metre plus, the wearing of face coverings and other measures may be lifted. This will also inform guidance on working from home – which should continue wherever possible until this review is complete.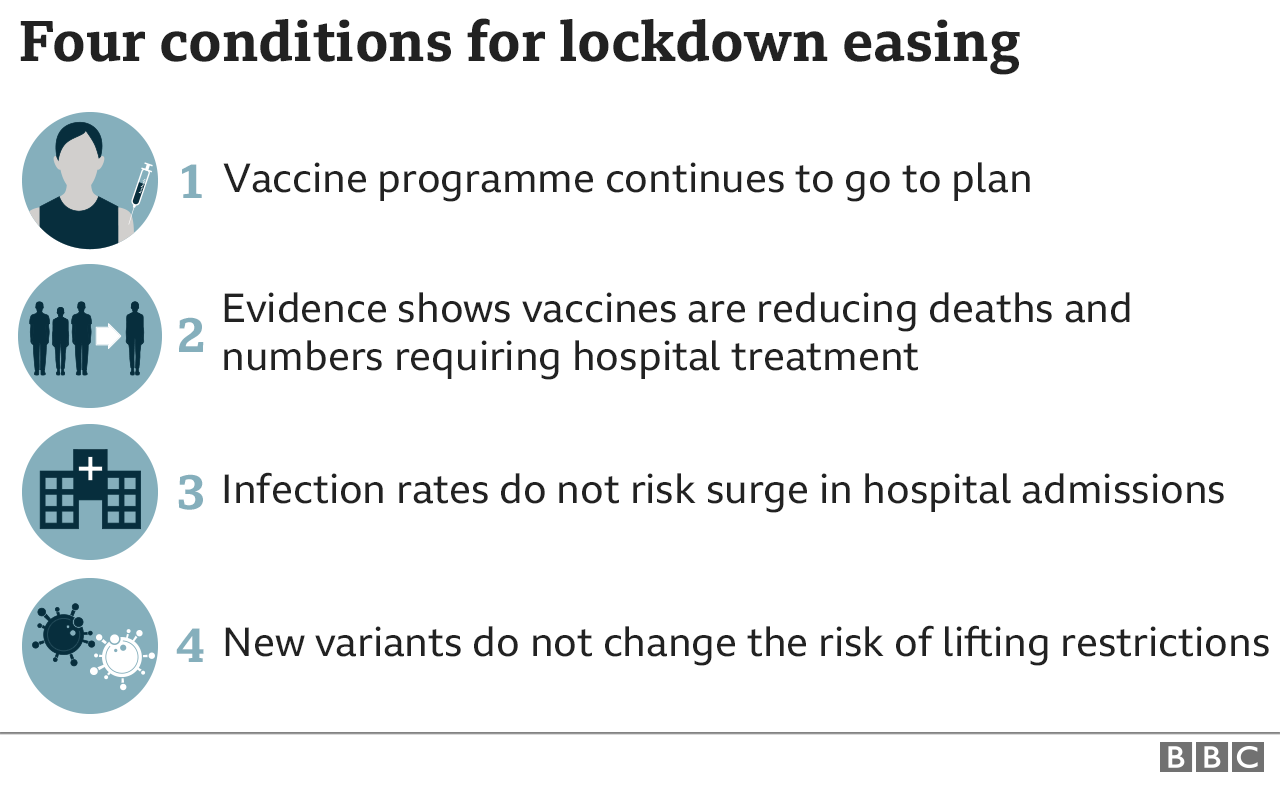 We all have a part to play in keeping each other safe and well, so I would ask you to:
Follow the tier 5 regulations
Follow Public Health Advice re symptoms of covid 19
If children have any symptoms of illness, please keep them at home. Failure to follow this advice could mean that your child is not allowed in school.
What to do if your child is displaying coronavirus (COVID-19) symptoms
Anyone who has coronavirus (COVID-19) symptoms, such as a raised temperature, a new continuous cough, or a loss of or change to their sense of smell or taste, should stay at home. They should not attend an out-of-school setting and should follow the guidance for households with possible coronavirus (COVID-19) infection and get a test.
If your child becomes unwell while at a setting, the provider should call you immediately to come and collect them. While your child is awaiting collection they will be kept separately from others by a distance of at least 2 metres, ideally in a well-ventilated room with appropriate adult supervision. When you collect your child you should take them straight home; do not use public transport; do not visit the GP, pharmacy, urgent care centre or a hospital unless the child is seriously unwell. In an emergency, call 999 if they are seriously ill or injured or their life is at risk.
Follow the NHS guidance on when to self-isolate and what to do or contact NHS 119 via telephone if you do not have internet access.
If your child tests negative, they can usually return to the setting and the fellow household members can end their self-isolation subject to confirmation from local health protection professionals.
If your child tests negative but is unwell, they should not return to the setting until they are recovered.
If your child tests positive, NHS Test and Trace will speak directly to those that have been in contact with your child to offer advice.
Helpful chart for families re isolating re covid
Worried about someone being radicalised?
ACT Early
THE impact of Covid-19, social isolation and a rise in hateful extremism online is creating a 'perfect storm' which is making more young people vulnerable to radicalisation and other forms of grooming.
But parents, friends and families can now get specialist support to stop their loved ones being drawn into harmful activities or groups, with the launch of ACT Early – a new dedicated safeguarding website and advice line from the specialists at Counter Terrorism Policing (CTP).
This new resource will provide advice, guidance and support for anyone who is concerned that someone they know may be at risk from being radicalised by terrorists or extremist content online.
Between 1st January 2019 and 30th June 2020, 17 children have been arrested in relation to terrorism offences. Some were as young as 14 years old, while nearly all will have been radicalised entirely online. In the same time period, more than 1500 children under the age of 15 were helped by the Prevent programme to choose a different path, away from hatred and violence.
Family and friends are best placed to spot the worrying behaviour changes which can indicate that a loved one is heading down a path towards terrorism, but currently just 2% of referrals into the Government's anti-radicalisation programme Prevent come from that group of people.
Prevent is just that – a preventative programme, delivered locally by teachers, healthcare practitioners, social workers, the police, charities, and religious leaders. It places protection around people vulnerable to radicalisation, stopping them from being drawn into terrorism – regardless of the ideology.
It works in a similar way to safeguarding processes designed to protect people from gangs, drug abuse, and sexual exploitation.And with Covid-19 preventing regular access to schools, social workers and mental health support, specialists at CTP are concerned that people who need help are not getting it – which makes it more important for friends and family to use the new ACT Early resources to understand what might be happening to their loved one and what support Prevent can provide.
"We are seeing more young people being drawn towards terrorist activity," says the Head of Counter Terrorism Policing, Assistant Commissioner Neil Basu.
"Last year, 12 children under the age of 18 were arrested in relation to terrorism offences, some as young as 14-years-old. That is a relatively new and worrying trend in the UK, because just a few years ago we were not seeing anyone that young amongst our casework.
"What concerns me most is this – there has been a sharp increase in extremist material online in the last few years, and Covid-19 has meant that vulnerable people are spending a lot more time isolated and online, and with fewer of the protective factors that schooling, employment, friends and family can provide.
"In my opinion that is a perfect storm, one which we cannot predict and that we might be feeling the effects of for many years to come.
"But I remain hopeful, because there is something we can do right now to try and stop this. It requires parents, friends and family to help us by acting early, by talking to their children about what they view online, and sharing their concerns and seeking support if they fear someone they know is in danger of being radicalised.
"Asking for help is a difficult and emotional step, but we must see it for what it is – action which won't ruin their lives but may well save them."
Someone who knows all about the dangers that extremism and radicalisation can pose is Kath Jack from Families and Extremism Support, whose son was convicted of being a member of the proscribed Right Wing Terrorism group, National Action, after being radicalised online and who now works to help other families in similar situations before it is too late.
Kath said: "My son is now trying to rebuild his life in prison after being drawn down a path by extremists. But his story could have been so different if I had had advice and support like this available to me. I did know something was going wrong in his life but didn't know enough about what it was, how to talk to him about it without arguments or where to go for help. When the police did try to intervene he refused to engage with them because by then it was too late.
"So I would encourage any other mums, dads or wider friends and families to Act Early and seek help and support. The police and other services can help turn lives around if you tell them what's going on soon enough."
If you are worried that someone you know is being radicalised, visit http://www.actearly.uk/ You won't be wasting our time and you won't ruin lives, but you might save them.
For help and advice visit www.actearly.uk, or call the national Police Prevent Advice Line on 0800 011 3764, in confidence, and our specially trained Prevent officers will listen carefully to your concerns.
Covid updated guidance for parents and carers
The DFE have updated guidance for parents and carers on what they need to know about early years providers, schools and colleges during the coronavirus (COVID-19) outbreak. This update provides information on the national restrictions that came into force on 31st December , the latest advice for clinically extremely vulnerable children and young people and advice on the use of face coverings in education settings.
COVID 19 Quick Guide Checker
COVID 19 Absence, a quick guide for parents and Carers – supporting you with information should your child develop symptoms, test positive, or someone in your household test positive
Return to School
At Cambo we fully understand that the return to school is vital for each child's education and wellbeing; therefore, we will ensure that all children can return in the Spring term and do so safely. While the risk to children becoming severely unwell due to coronavirus is considered to be low, we will continue to put social distancing and infection control measures in place, in line with the results of the relevant risk assessments, to help keep all members of our school community safe. In the first half term we will be assessing children and ensuring that any teaching and learning is linked to their necessary development. We will also have a program in place to support each child's social and emotional development.
Date to reopen
The school reopened to children in R,Y1,2,3 and 4 on Monday 8th March 2021 and continues to be open Monday to Friday until further notice re a change in procedures. This is applicable to children in all years, and any previous arrangements to limit school places during the coronavirus pandemic are no longer in effect.
Children continue to have their own stationary in school, for their personal use.
Please do not send your child to school with anything but their book bag and fruit . We do not have the space for large bags/PE bags
Attendance
Attendance for all pupils is mandatory, including children who have, so far, been advised to shield at home. Children who are self-isolating due to presenting with symptoms of coronavirus, or have been exposed to somebody presenting with symptoms of coronavirus, must not attend school until the self-isolation period has passed or they test negative for coronavirus. If your child presents with coronavirus symptoms, the self-isolation period is seven days; if a member of your household presents with coronavirus symptoms, the self-isolation period for your child is 14 days.
Children who cannot attend school from March 8th due to sickness or self-isolation requirements will continue to be educated remotely. If this circumstance arises, the school will enable children to take part in live lessons whilst also placing work being covered in school on the Tapestry Platform along with links to online programs that we subscribe to.
Lateral Flow Covid Testing
All visitors complete a covid test before coming into school
All staff complete two tests per week.
Getting to school
At Cambo the children will be grouped into 2 bubbles.
Class 1 – Mrs Patterson, Mrs Chalmers and Mrs Cummings + student teacher who has been covid tested pre taking up of post
Class 2 – Mrs Barron, Miss Gullon, Kate and Helen
These bubbles will not mix.
Mrs Gail Van Der Schalkwyk a specialist dyslexia/dyscalculia/literacy teacher will work with specific SEND children on Tuesday and Thursday mornings re catch up
Starting and Finishing times
The school will be using a slightly staggered starting and finish time until further notice, to allow for effective social distancing and infection control. Please see the table below for approximate information on when we expect bubbles to arrive at school and when they should be picked up.
| | | |
| --- | --- | --- |
| Group | Arrival time | Pick-up time |
| Bubble 1/class 1 | 8:50am | 3:10pm |
| Bubble 2/class 2 | 8:55am | 3:15pm |
Walking to school or transported via parents:
Children who walk to school or who come by car will be met by a member of staff in the lower car park. We ask that only one parent bring their child to school. Parents must only get out of their cars when asked to do so. They must send their child/children to the member of staff and leave the car park immediately. There can be no congregating or chatting. If a parent wishes to speak with a member of staff they must telephone or email to make an appointment.
Children in the class 1 bubble will be admitted first. Children in the class 1 bubble will access school via the class 1 conservatory where they will hang up their coats and bags before washing their hands.
The Class 2 bubble will enter school second. They will enter school via the main rear entrance. They will hang up their coats/bags and wash their hands before entering the classroom.
Children who access school transport: [no change for summer term]
Children travelling to school by bus will be met by a member of staff at the school footpath gate. [ the gate beside the class 1 conservatory] The class 1 bubble bus will arrive first and the children will leave the bus and enter class 1 via the conservatory. Children in the class 2 bubble will enter secondly and they will enter via the man rear entrance
If, for any reason, you are unable to pick up or drop off your child during these allocated slots, please contact Mrs Cummings via email as soon as possible. Admin@cambo.northumberland.sch.uk
If parents are late then children must be brought to the main entrance and Carol will admit them, again parents must leave the site immediately. Face coverings must be worn to enter the school. Only one adult is allowed to enter the office foyer at a time.
Using the school bus-To be confirmed with Northumberland County Council
We have put arrangements in place for pupils using the school bus, to align as much as possible with social distancing and infection control. The school will also ensure that any dedicated school transport undergoes additional cleaning between uses.
Children will be:
Grouped together on transport using the same bubble they have been assigned to within school.
Asked to use hand sanitiser before boarding and disembarking the school bus.
Asked to queue before boarding the bus.
Seated to maximise social distancing where possible.
Asked to use face coverings, where necessary.
*We expect school transport to pick up/drop off the children in their bubbles at pretty much the same time as usual.
Infection control and social distancing measures
It is important that we maintain proportionate infection control and social distancing measures when we welcome back all children and staff from March 8th. To ensure everyone's safety, we will be enforcing the following as part of our risk management plan:
Anyone who is unwell and displaying symptoms of coronavirus will be asked to stay at home for seven days.
Robust hand and respiratory hygiene practises will be encouraged and enforced.
Enhanced cleaning will be undertaken as necessary, including cleaning any frequently touched surfaces throughout the day.
The NHS 'Test and Trace' system will be actively used and followed.
Limitations will be placed on the number of people staff and pupils encounter during the school day.
Large gatherings will be avoided, e.g. assemblies and collective worship.
Pupils will be grouped together and asked to remain in these groups.
Contact between groups will be avoided.
Classrooms will be arranged to allow for social distancing and desks will be faced forwards to minimise face-to-face interaction between children.[save for EYFS]
windows will be opened for ventilation
Children will be asked to remain at least two metres away from members of staff, where practicable.
Should any of the above protective measures change at any time, including the need to close the school due to a local lockdown, we will contact you via email as soon as possible.
If your child becomes unwell
If your child becomes unwell at school and develops a new, continuous cough, a high temperature, or a loss of, or change in, their normal sense of smell or taste, they will be sent home immediately. They will be told to self-isolate within the school and supervised, as necessary, until they can be collected. The school will contact you via telephone as soon as possible should your child need to go home.
Carol contacted parents for up-to-date contact details in September, if there have been any changes since then could you please contact school as soon as possible and let us know.
If your child becomes unwell at home and is presenting with symptoms of coronavirus (listed above), we ask that your child does not attend school and instead stays at home for the next seven days or until they test negative for coronavirus. We encourage all parents whose child is presenting with coronavirus symptoms to get their child tested and, where required, their family members as well.
Please contact Carol via telephone/email before 9:00am to notify us that your child will not be attending. We also ask that you notify the school office as soon as possible with the results of any coronavirus tests your child has undertaken.
How pupils will be grouped
Consistent groups will be enforced when children return to school in March. We aim for this arrangement to help reduce the risk of coronavirus transmission by limiting the number of people children encounter throughout the school day. Enforcing strict group arrangements will also help us reduce the number of people who will be asked to self-isolate should a member of the group become ill with coronavirus.
As in September… children will be grouped using whole-class groups [class social bubbles], until further notice. Groups will not be permitted to mix at this time, including during break times and lunchtimes. We will continually review the effectiveness of enforcing these groups, as we understand this arrangement may present educational and logistical challenges.
Should any of the above group arrangements change at any time, we will notify you via email as soon as possible, as this may affect your child's arrival and departure times.
Supporting Children with SEND
We understand that some children with complex needs may find this transition back into school and a new routine challenging or stressful; however, we are committed to supporting each individual pupil fully as they return to school. To help support children with SEND transition back into school, the Headteacher/ SENCO and Staff will meet to discuss additional provision and training which can be put into place.
Please do not hesitate to contact me on 01670774210 or email Paula.Cummings@cambo.northumberland.sch.ukshould you have any concerns specific to your child's needs in preparation for their return in the Autumn term.
We also understand that some of the protective measures identified in our risk management plan may not be suitable or practical for all children. We are, therefore, committed to helping all children stay safe as best we can and working with your child to help encourage good hand and respiratory hygiene and social distancing practices.
We will continue to provide educational and care support as normal to children who require it.
Play times
Play times will be staggered in the morning and in the afternoon. Play frames will be associated
With different bubbles e.g.
Class 1 bubble – will use the small class 1 climbing frame and the sand pit
Class 2 – will use the large class 2 climbing frame/trim trail
Blue bars to be sanitised after use of bubble [current practice
Water Fountain/Afternoon Fruit
The water fountain will remain out of use. Children will need to bring a named bottle into school filled with water. [no juice – water only] School milk will resume in March. Carol will send out further information re school milk this week. Children in Y3/4 are allowed to bring a piece of fruit into school for afternoon break. Please ensure this snack is easily accessible in your child's bag and requires no extra storage or refrigeration. Children in R/1/2 receive free fruit in school.
Peripatetic Music lessons
Peripatetic Music lessons with Kathy Anderson will continue from 8th March, once again Carol will send out further information re music lessons.
School Lunches
Our school kitchen will operate as usual and we will serve both hot and cold food. Free school meals (FSM) will be provided as normal. Meals cost £2 per day as usual. Further information will be sent out to parents.
Children will be asked to remain in their designated groups at lunchtime and will eat their lunches in the school hall. Infection control and social distancing measures will be enforced during lunchtime and we ask that children do not share food, utensils, or cups at this time.
There will be two sittings for lunches
Class 1/ Pre School [social distancing re Preschool-small number of children]
Class 2
Educational visits
No visits will take place outside of school until the guidance changes.
Performances
We will not perform infant of any audience until further notice. We will endeavour to create and share performances where possible with our community via Tapestry and dvd e.g. Christmas Performance, Remembrance Day, Christmas Service, Harvest Service…
Visitors to School
Visitors to school re maintenance of the school will continue to be arranged before and after school educational hours. These visitors have risk assessments in place and subscribe to the track and trace requirements in school.
Visitors to support curricular elements
Visitors to support the curriculum will be present in school and will teach across both bubbles. Risk assessments are in place re social distancing from children and staff to ensure this can take place safely.
Music – Mrs Anderson and Mrs Hedley [Instrumental/percussion/peripatetic]
Sport/mental/social health and wellbeing
Fooball – Alex full bubbles outdoors
Ahtletics Liz Armstrong – outdoors
Swimming – Ponteland Leisure Centre Class 2 only
Cricket – Matthew Senior -outdoors [lunch time club]
Leadership – Matthew Senior – Y4 only
Hannah Middleton – RE/PSHE – assembly and Fish Club at lunch time
School uniform
The school expects all children to wear school uniform in line with the School Uniform Policy.
PE
Just to remind parents of PE /PE Kit for the summer term:
Monday p.m. – Football – Whole school delivery Children to come to school in their PE kit with joggers and sweatshirt. They will remain in their PE kit all day. [training shoes/football boots required]
Tuesday a.m. – Athletics– Whole school delivery Children to come to school in their PE kit with joggers and sweatshirt. They will remain in their PE kit all day. [training shoes required]
Wednesday p.m. – Cricket – Whole school delivery Children to come to school in their PE kit with joggers and sweatshirt. They will remain in their PE kit all day. [training shoes required]
Tuesday p.m. – class 2 swimming
Children must wear a swimming hat and they will need goggles for the water.
Children will already have their outdoor PE Kit on as it is Athletics in the morning. [swimming costumes in bag]
No jewellery including watches to be worn
Mrs Cummings and Helen or Kate will accompany the children to swimming
Lessons will take place in the new leisure centre.
The Leisure Centre have specific risk assessments in place for swimming
Sadly Ponteland Leisure Centre cannot facilitate Reception/Year 1 swimming this term e.g. they do not have the capacity. For every half hour lesson they must put in a 15 minute cleaning regime at the beginning and end of each session. Fingers crossed this will change for the Autumn term. i will investigate swimming at other venues to see if a different solution can be attained.
Wraparound Care
Johanne Hodgson will send out further information regarding Wraparound Care e.g. Breakfast Club/After School. Breakfast Club will be led by Mrs Cummings and After School will be led by the Wraparound Team. Both resumed on Monday 8th March 2021
Social and Emotional health/wellbeing
Some children will be very nervous/worried about Covid and coming back to school with this in mind we would like to signpost all parents and carers to online resources which are available to support children's mental health and wellbeing. Rest assured this is an area we will be focussing on in September.
https://padlet.com/nies1/parentcarerresources
https://www.partnershipforchildren.org.uk/what-we-do/childrens-wellbeing-activities-for-teaching-staff-and-families.html
Parents/Staff may wish to seek support for themselves or a member of their families from the following support agencies:
The Upper Wansbeck Ministry -Associate Priest Revd Fiona Sample. The Vicarage, Kirkwhelpington, South Middleton. Morpeth. Tel: 01670 774245 or email sample@btinternet.com, Associate Lay Minister Mrs Pam Walker Tel:01670 772301 or email pam.hartburn@gmail.com .
Samaritans – call free 24 hours a day on 116 123
National Domestic Abuse Helpline – call for free and confidential advice, 24 hours a day on 0808 2000 247
Shelter provide free confidential information, support and legal advice on all housing and homelessness issues if you call 0330 0536 083 (please note, this is not a free phone number and your call will be charged). A free webchat is available at https://england.shelter.org.uk/get_help/webchat
In concluding this very long letter I would again like to thank you for your support, continued hard work and co-operation during the coronavirus pandemic. We are committed to supporting you and your child as they transition back into school routine. Should you have any queries or concerns about your child returning in September, please contact me, as always we are here to help, and are happy to help!
Many thanks
Paula Cummings [Head Teacher]
Visits / events for spring term 2:
Class 1 – no visits planned as of yet
Class 2 – swimming at Ponteland Leisure Centre
Peripatetic Music with Kathy Anderson
Peripatetic music lessons will continue from 16/4/21
Please make sure ALL of your child's PE kit is named and placed in a PE bag. Children will not require an outdoor PE kit this half term.
Arts Award
Well our attainment is in the laps of the Gods. The Arts Examiner came into school for a whole morning on 13/6/19. He looked at work, talked with children and staff and viewed video evidence. Phew we were all on tenderhooks! I am pleased to say that 100% passed their assessment with flying colours!
ARTSMARK
Dear Children, Parents, Staff and Governors-WELL DONE!
In April 2019 we successfully gained Arts Mark Gold for the school via the Arts Council. A most prestigious award!
We had to submit a statement of intent re the Arts in Cambo regarding the areas we were wanting to improve across the school e.g. Pupil Voice and independence in the arts. Once our project was concluded we then had to submit our case study for assessment. PHEW! what a journey it has been! It isn't quite finished, if there is such a thing as a finish! Year 1 are to have their Discover Award assessment and the Class 2 children are just about to have their external assessment via the Arts Council for their EXPLORE award having concluded another 75 hours of arts activities and independent learning.
We are so blessed to have such a forward thinking community, Governors who support and encourage, brilliant staff and supportive parents. More importantly we have such wonderful children! nothing has been too much, even when they really didn't like doing certain things e.g. recorder during lunch times, they got right on and played anyway, performing for parents and the community in the end! I am so proud of everyone. WELL DONE!
This is what the Arts Council said about our development…
Cambo First School's Case Study was an exciting summary of its commitment to and the effects of a creative, arts-rich approach to teaching and learning. The school describes the Arts as being integral to all it does and that the Arts allow teachers to develop excellent quality provision, teaching and learning. The school uses data very well within the Case Study to show how the culture and ethos underpinning the use of the Arts leads to demonstrable learning gains for children. Their prior legacy of Creative Partnerships and Artsmark is evident throughout all they do. Particularly impressive is the sense of the impacts and effects the work has had and is having. All children in Years 2,3,4 successfully submitted a portfolio of work to gain their Discover Arts Award. Years 3 & 4 have completed over 60 hours work in the Arts and 15 of these have been independently completed. 100% of children have visited numerous art galleries including the Baltic and the Sage. They have also visited museums including Science Museum, British Museum, Discovery and the Imperial War Museum. Such visits are used to drive inquiry questions which in turn lead to an exploratory approach to learning through the curriculum back at school. There is a very strong sense of commitment to CPD in the school and a belief that this is highly effective.

The Arts Council England celebrates your ongoing commitment to arts and cultural education at a leadership level, and the opportunities established across your whole setting. Your children and young people are offered equal opportunity to plan, experience, participate in, and evaluate a broad range of high-quality arts and cultural activities, and you recognise the importance of development opportunities delivered by specialists for your staff that have measurable effects in these areas. You engage with a wide range of arts and cultural organisations and other settings, and can evidence the positive impact of these partnerships. Your children and young people have an opportunity to further develop their knowledge, skills and understanding of arts and culture, and you are working to share the very good practice you have established.
THE READ 2 DOGS PROGRAM
We are delighted to inform you that we will be starting the READ 2 DOGS scheme at Cambo First School in the week beginning 4th March. This program is fully insured and is designed to give children the opportunity to increase their confidence and enjoyment in reading. Several charities, such as Canine Concern, Paws to Read and Pets as Therapy are involved in the program and we are lucky enough to have Ali and her dog Red joining us in school.
Red is a specially trained service dog, who works in schools, hospitals and care homes. Children will have the opportunity to read with Red under the close supervision of Ali, his owner and a member of school staff.
Some children can be nervous about reading out loud or reading to others in a group. Red loves to hear children read, so this is a special time fr the children giving them time to practice and enjoy reading, away from other children.
Children in other schools have really benefited from the READ 2 DOGS Program. It has helped them become less self-conscious and more confident with their reading. They looked forward to reading, because Red provides comfort and inspires children to have fun reading.
We look forward to seeing Red and Ali in school.
How to keep your child safe
To stay safe, parents are warned to always be aware of what their children are watching and reading online, and if possible, limit the apps they can access.
"The most fundamental piece of advice offered is to speak with your children – let them know that they do not have to deal with any concerns on their own. It is crucial that parents are involved with their children's online lives and we would urge parents to make children aware of online dangers and ensure they know that they can speak to someone if anything or anyone online causes them concern.
"Parents are also advised to ensure that any devices used by children are restricted to age suitable content. There really is no substitution for supervising the games that children are playing and the videos that they watch online."
If adults are concerned or have any questions on how to approach the subject with their children you can contact the NSPCC Helpline on 0808 800 5000 or visit the NSPCC website.
Children who are feeling worried about their activity on apps or online games can contact Childline 24 hours a day, online and over the phone, on 0800 11 11 or by visiting www.childline.org.uk
"The NSPCC publishes advice and guidance for parents on discussing overall online safety with their children, as well as promoting Net Aware – the UK's only parental guide to social media and gaming apps."
Things to look out for:
§ Become very secretive, especially about what they are doing online
§ Are spending a lot of time on the internet and social media
§ Are switching screens on their device when approached
§ Are withdrawn or angry after using the internet or sending text messages
§ Have lots of new phone numbers or email addresses on their devices
If adults are concerned or have any questions on how to approach the subject with their children, they can contact the NSPCC Helpline on 0808 800 5000 or visit the NSPCC website. Children who are worried about their activity on apps or online games can contact Childline 24 hours a day, online and over the phone on 0800 1111.
Online learning whilst school is closed:
Support whiles working on line at home with children to keep them safe
SOCKS/SOKS/PTA
The SOCKS chair is Frances Robson
The Secretary is Lindsay Rutherford
The Treasurer is Vik Rees
But what is SOCKS/SOKS?
Not a lot of parents realise what the SOCKS/SOKS stands for or what they do on behalf of our children. SOCKS is The Support Our Cambo Kids Association and with your support in developing and attending fund raising initiatives we raise money to support children in school e.g we go to the theater in January, we have an Autumn fayre, meals etc! Without their hard work and your support there is so much in school that we couldn't do!!
After School -Resumes 7th September. Future information will be sent via Mrs J Hodgson, Wraparound Manager.
Timetable for the After School:
Monday -Games/children's choice/
Tuesday – Cooking/Children's Choice
Wednesday – Children's Choice
Thursday – Children's Choice
Friday – Children's Choice [we are not sure when football will resume with Donald]